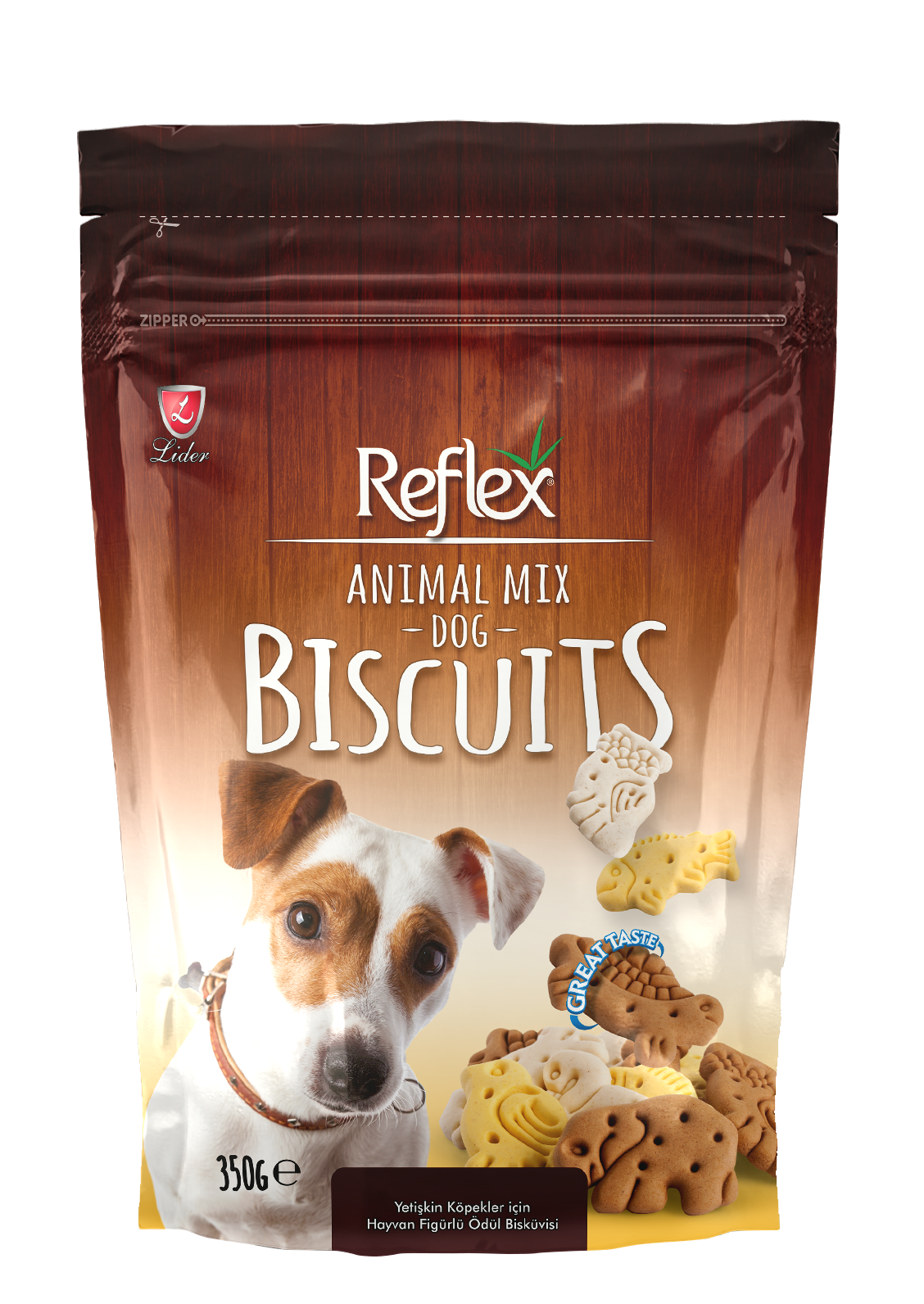 Reflex Animal Shaped Mix Dog Biscuits
Delicious and undercooked premium dog treats for dogs of all ages. Ideal as a treat or snack. With its high-quality raw materials, carefully selected additives and different flavor options, it offers a wide range of healthy and delicious flavors for your dog.
Ingredients:
Cereals, Glucose 18.8%, Vegetable Oils & Fats, Minerals.
Nutrient Components
| | |
| --- | --- |
| Crude Protein | 7,1% |
| Crude Fat | 7,9% |
| Crude Ash  | 1,3% |
| Crude Cellulose (Fibre)  | 2,8% |
| Sodium | 0,3% |
•It can be given as an additional snack to meals.
• This product is not a substitute for daily complete food.
•A maximum of 10 can be given per day. 
•These are suggestions only.
•Daily individual needs vary by age, breed or activity.
•Make sure there is always clean drinking water next to the food bowl for your dog.
•Store in a dry and cool place.
Other Products
Your Lovely Friend Will Love