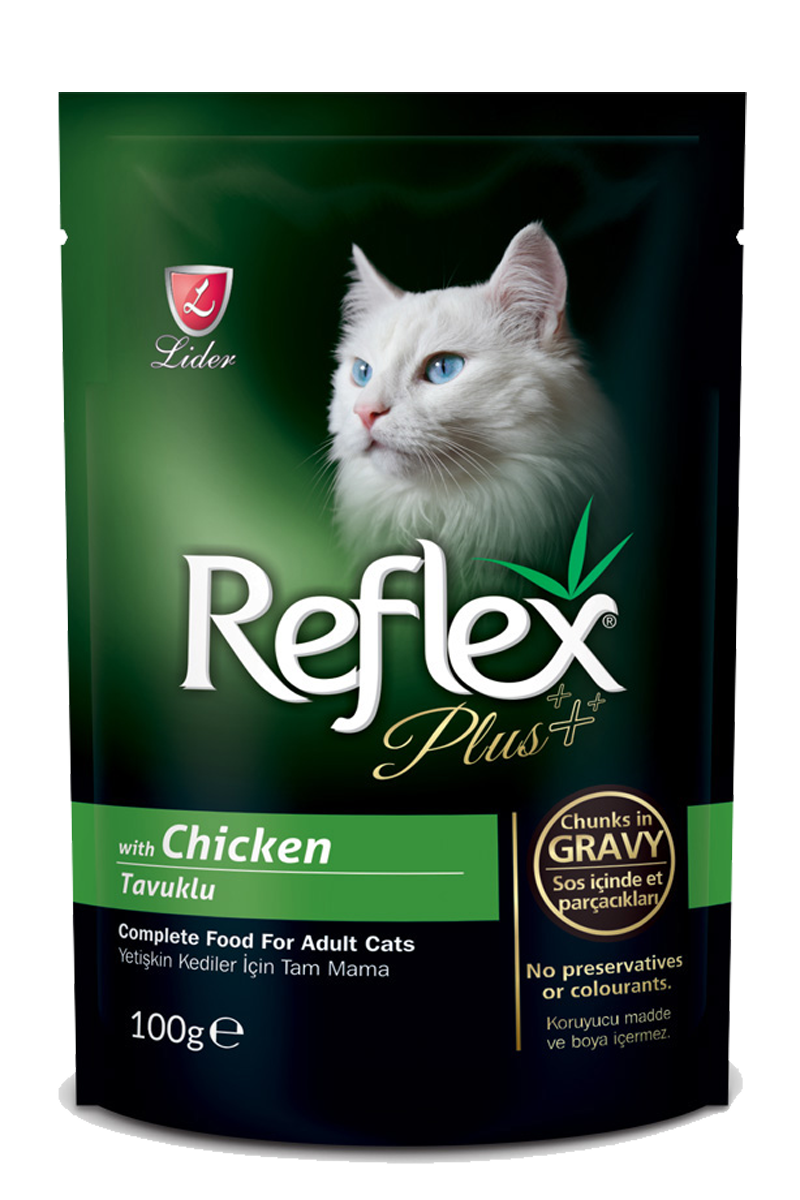 Reflex Plus Adult Cat Food with Chicken (Wet Food)
Reflex Plus Pouch Adult Cat Chicken
Composition:
Meat and animal derivatives (5% chicken), cereals, minerals, inulin (0.1%).
Nutrient Components
Crude Protein 8%
Crude Fat %5
Crude Ash %2
Crude Cellulose %0,3
Moisture 83%
Nutritional Supplements
Vitamin D3 250 UI/kg
Vitamin E 15 UI/kg
Copper (Copper (||) sulfate pentahydrate) 1 mg/kg
Manganese (manganese (||)sulfate, monohydrate) 1 mg/kg
Biotin 20 mg/kg
Taurin 445 mg/kg
Zinc (Zinc sulfate, monohydrate) 15 mg/kg
•1 pack is 1 meal. An adult cat (average weight 4 kg) eats 3 meals a day.
•Individual needs vary by age, breed, or activity.
•Drinking water should always be available.
•It should be served at room temperature.
Other Products
Your Lovely Friend Will Love