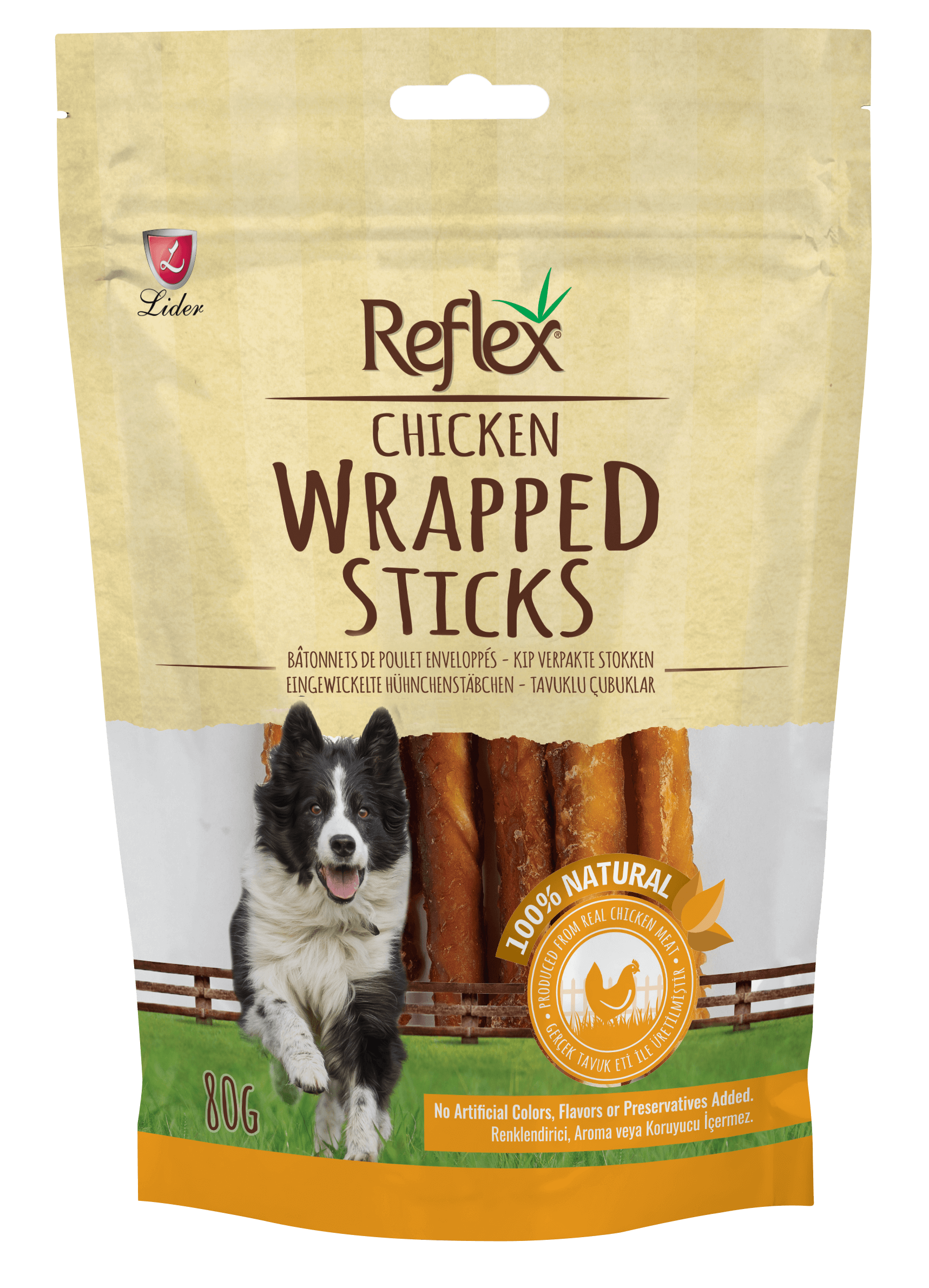 Reflex Chicken Wrapped Sticks
Reflex natural super premium dog treats
Reflex natural super premium dog treats can easily be digested due to its high meat content. It will not cause weight gain as it has low calorie. The fatty acids in it support skin and coat health. It is also very effective for training with its high palatability.

Ingredients: Chicken Breast P, Cowhide, Vegetable Glycerine, Sorbito.
Nutrient Components
| | |
| --- | --- |
| Crude Protein | 60% |
| Crude Fat  | 2% |
| Crude Cellulose | 0,2% |
| Crude Ash | 4% |
| Moisture | 18% |
⦁ Recommended for all adult dogs.  It can be given as an additional snack to meals.  This product is not a substitute for daily complete food. Always remember to provide plenty of fresh water for your dog. We recommend breaking the treats into bite-size pieces for smaller dogs. Not for human consumption. Store in a cool and dry place.
Other Products
Your Lovely Friend Will Love