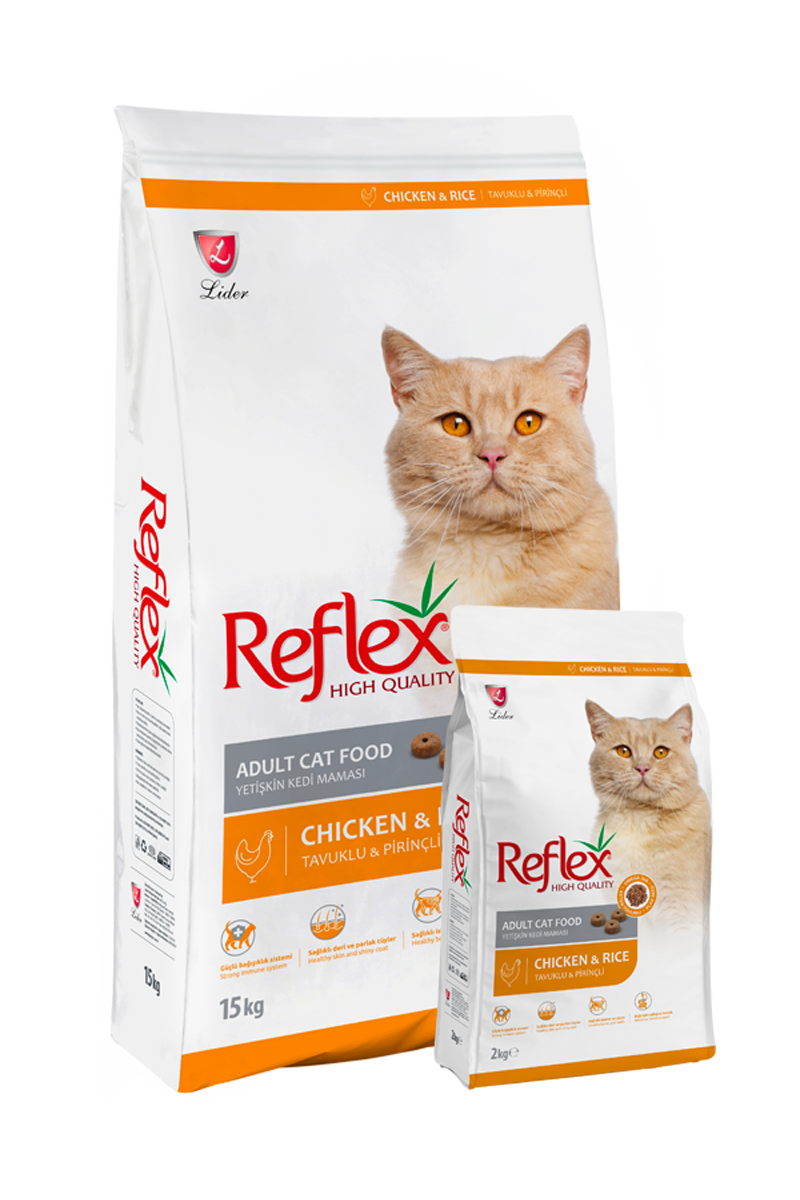 Reflex Adult Cat Food with Chicken
Reflex Adult Cat Food with Chicken is a complete and balanced premium cat food containing chicken protein, carefully formulated by cat / dog nutritionists to meet the daily nutritional needs of all adult breeds.
Omega 3 & 6 balance is provided by using natural miracle flaxseed.
Yucca plant in its content provides odor and ammonia control, increases the absorption of nutrients; strengthens the immune system and improves the growth and performance of animals.
Intestinal health and performance are supported with pathogen-binding mannan oligosaccharide, immune-supporting beta-glucans and CitriStim, a rich source of immune-friendly yeast
Beer yeast is used in its content for healthy skin and shiny hair.
The immune system is strengthened by using whey powder; muscles, organs and nerve cells are supported.
It is enriched with vitamins and minerals.
Ingredients: Dehydrated animal protein, Cereals (rice, corn), Chicken fat, Corn gluten, Dried beet pulp, Wheat bran, Liver aroma, Vitamins and minerals, Flaxseed, Brewer's yeast, Salt, MOS (mannan oligosaccharides), Yucca schidigera,Taurine (3A370) Preservatives – antioxidants (E320 & E321).

Minerals: Iron 200 mg/kg Iodine 1,5 mg/kg Copper 13 mg/kg Manganese 50 mg/kg Zinc 140 mg/kg Selenium 0,3 mg/kg
Vitamins: Vitamin A 18000 IU/kg Vitamin D3 1500 IU/kg Vitamin E 200 mg/kg Vitamin C 400 mg/kg Vitamin K3 200 mg/kg Taurine 1500 mg/kg Vitamin B1 Vitamine B2 B3 B7 (Biotin) B9 (Folic-Acid) Vitamin B12
Nutrient Components
| | |
| --- | --- |
| Crude Protein | 32% |
| Crude Fat | 15% |
| Crude Ash | 8% |
| Crude Cellulose (Fibre) | 3% |
Nutritional Supplements
| | |
| --- | --- |
| Vitamin A (3A672A) | 18,000 IU/kg |
| Vitamin D3 (3A671) | 1,500 IU/kg |
| Vitamin E (3A700) | 200 mg/kg |
| Vitamin C (3A300) | 400 mg/kg |
| Taurine (3A370) | 1,500 IU/kg |
| Vitamin K3 (3A710) | 200 mg/kg |
Expiration date and the batch no is on the package

Production date is printed on the package.

Do not expose your product to direct sunlight.

Always keep fresh water available.

Not suitable for human consumption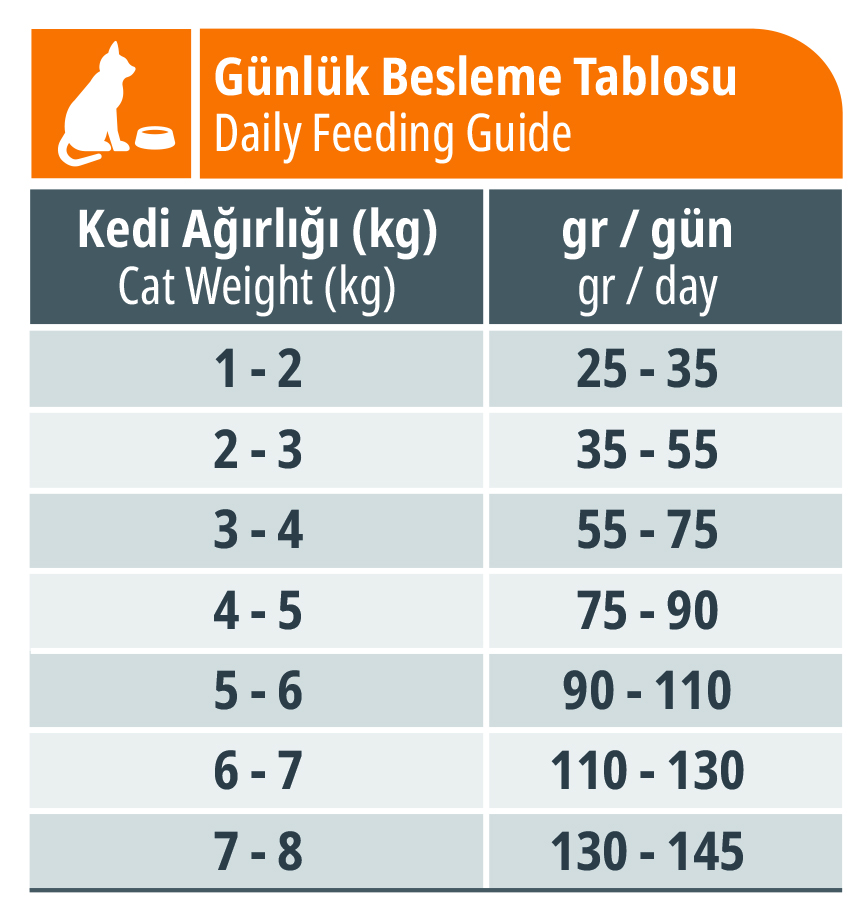 Other Products
Your Lovely Friend Will Love