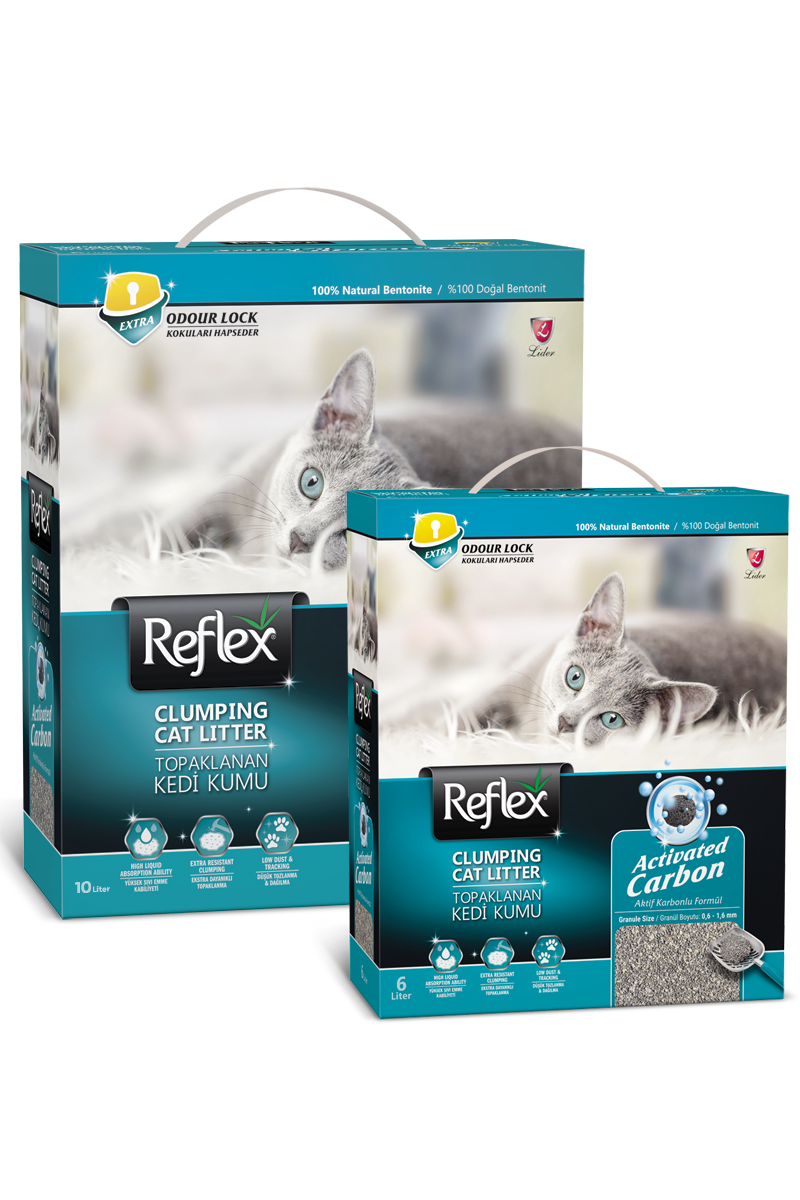 Reflex Clumping Cat Litter with Activated Carbon
Through "natural activated carbon" injected to the product formulation, blocks ammonia scent at cat's urine and faeces at maximum level. It further helps reduce stinking odour in the environment. The product has fast clumping feature due to the granule size.
Through natural minerals in its composition, it is highly capable of absorbing liquids. By absorbing liquid rapidly, retains liquid and inhibit the formation of odour and bacteria.
Through the durable lumps occurring due to high liquid absorption capability, cat litter easily clean, thus allowing the remaining litter to stay clean and be used for a long time.
High quality rapid clumping bentonite through minimised powdering by going under special processes does not stick to your cat's paws and thus does not spread over the litter box.
Other Products
Your Lovely Friend Will Love